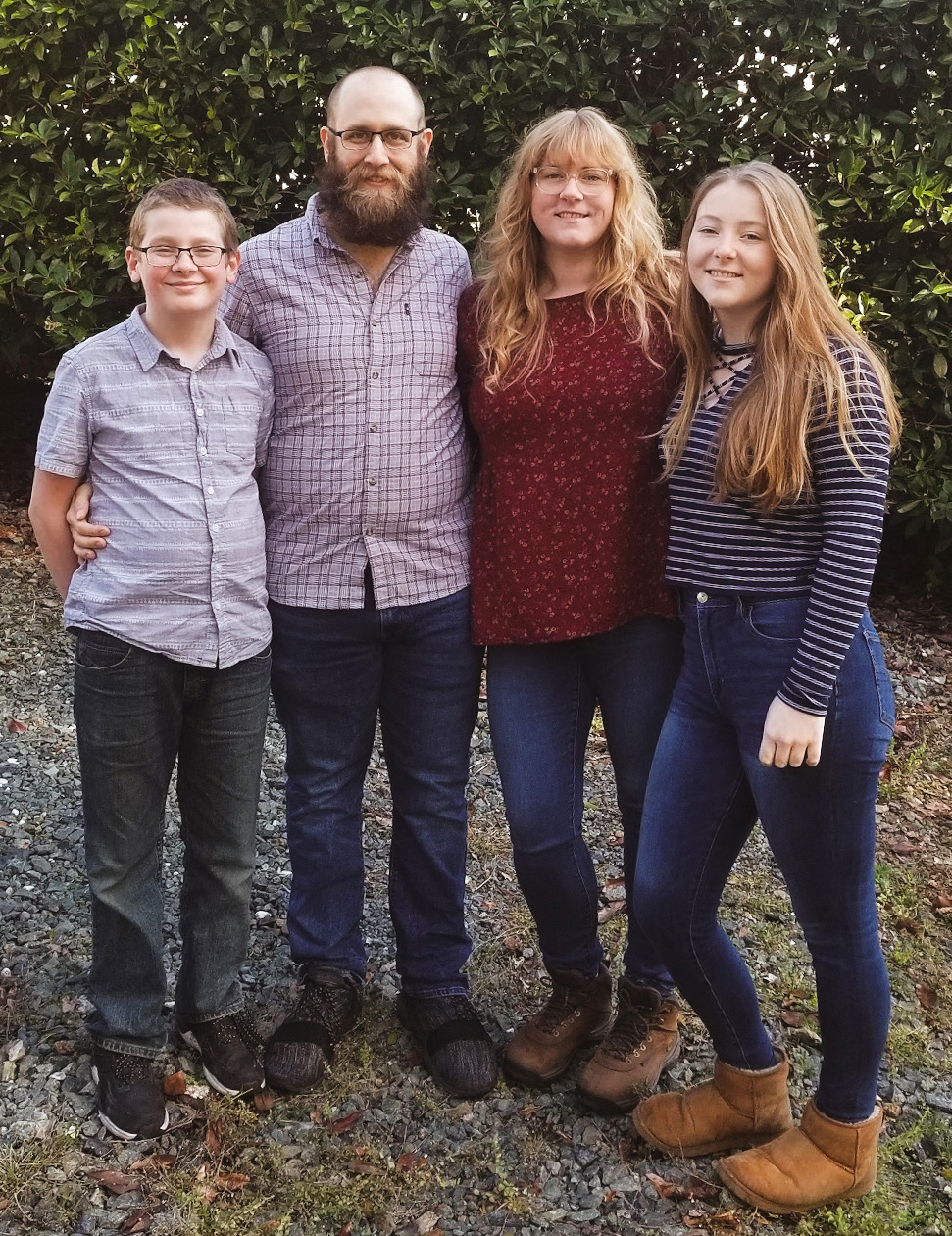 I'm a mom, graphic designer, maker, treasure hunter (thrifter), and collector. I'm currently living with my fiance and our two kids in a small fixer upper in Sacramento County with my tiny house parked in our backyard. After three happy years of tiny living as a family of two (me and my daughter), my boyfriend and I decided to merge our families and look for a bit more space to fulfill our needs. We've been spending our free time doing renovations on the new house, while transforming the tiny home into a creative work space and future Airbnb.
Back in June 2015 as a single-mom living in the California Bay Area, I decided to do away with high-rent apartment life and move to my dad's country property in West Sacramento, live in a travel trailer with my daughter, and build a tiny house on wheels from scratch. I will always remember and treasure those two years of designing and building my tiny house as years of joy, satisfaction, and growth. I'm forever grateful for the skills I acquired and the lessons I learned during that time. Once completed in June 2017, I found a lovely RV park in Folsom, CA to park the tiny house where we lived for three years.
My tiny house on wheels is around 350 sq ft, built on an 8.5′ x 32′ trailer. I designed the home to include two separate bedrooms with doors for privacy and standing room next to our lofts and closets, as well as a full kitchen, bathroom with a tub, washer and dryer, a living room with a desk, cabinets, fold-down dining table, storage couch that pulls out into a bed, and plenty of other storage spaces throughout the house.
My goal in building the tiny house was to provide a peaceful and comforting space for my daughter and I to call "home", while gaining some financial freedom and more time together. We definitely reaped the benefits with less financial stress, more traveling, and the joy of coming home to a house that I own that was customized especially for us.
I'm so grateful to those who came before me and spread the word about the tiny house movement. The fact that my forever dream to build a house was a possibility at this point in my life feels unreal. I hope to inspire those who have their own dream of living in a tiny home and need a little push in the right direction.
I recently created and released a 20-page set of Tiny House Plans based on my original tiny house design. You can learn more about what's included and purchase the plans here.
To see my most recent updates, visit www.instagram.com/hertinyhome.
Thank you for your interest in my home. Feel free to reach out if you have any questions.
– Shalina