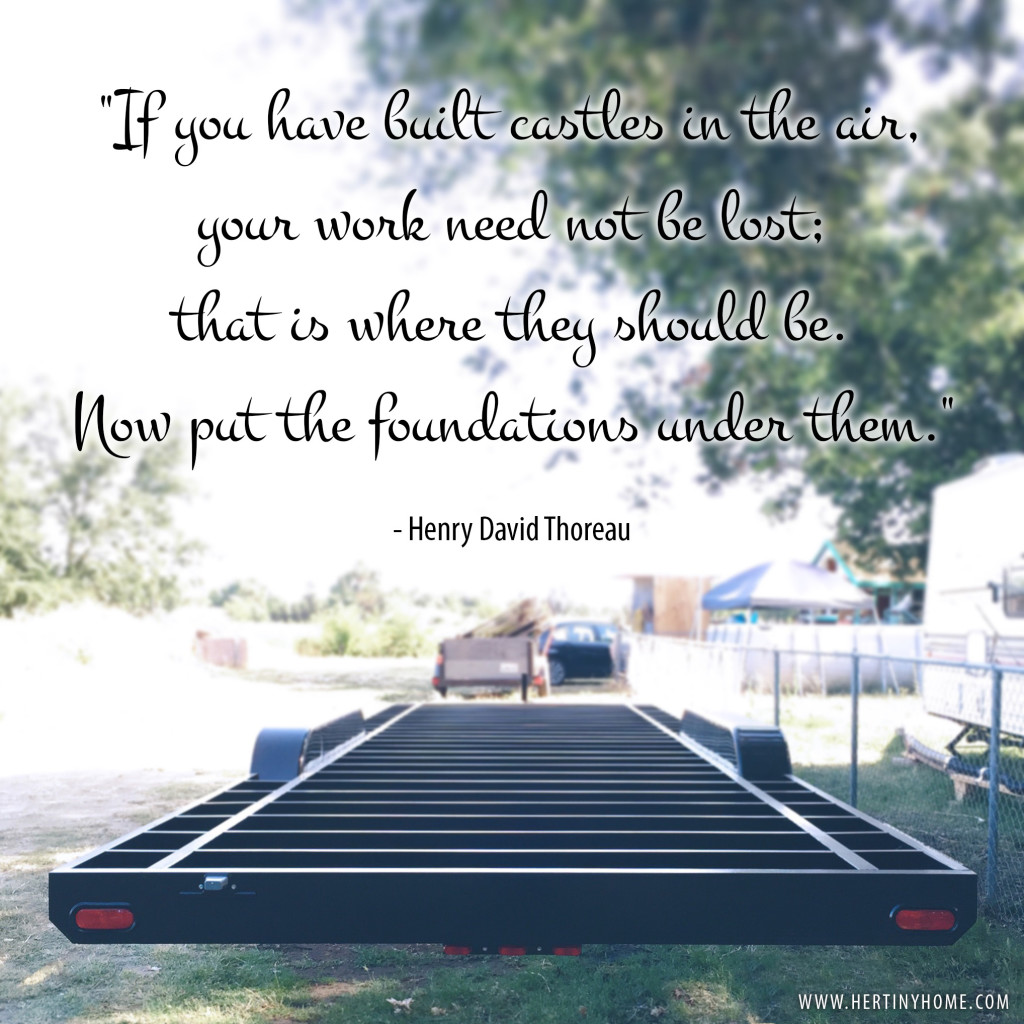 Before I placed the order for my tiny house trailer, I spent a lot of time planning and "dreaming" by researching tiny houses online, following the #tinyhouse hashtag on Instagram, pinning tiny home ideas on Pinterest, and watching tiny house shows, films, and YouTube videos. But ordering my trailer really sealed the deal. The trailer is the foundation of a tiny home and it's really important to know what you want your house to be capable of before you start shopping around.
For me, I had a few requirements that helped me to decide the specs of my trailer. I knew that I wanted to fit two separate bedrooms (with doors) and I don't want to limit myself as far as customizing the interior of the house. For example, I'd like to tile my bathroom, display a lot of decorations, and store all of our belongings inside the house. The last thing I want is to start building my house and end up wishing I had a couple more feet of space, or a heavier weight limit. I also don't plan on moving my tiny house very often. I am essentially building a permanent home, with the capability of moving from one location to another, if necessary.
After deciding what my "must haves" were, I contacted Joshua from Tiny House Basics and started in with my questions. He was really helpful, explaining what all the specs meant and what I would need in order to go above and beyond my requirements.
I ended up deciding on a 32 x 8.5 foot trailer with three 7k axles, purchased from Carson Trailers. At this size and weight, I will have to hire someone with a class A license to move my home from location to location. This works for me because I don't plan to move often.
In the end, my trailer will be the single, most expensive item that I'll purchase for my house and I have no regrets. Knowing that my foundation is secure and fully capable of doing it's job is priceless.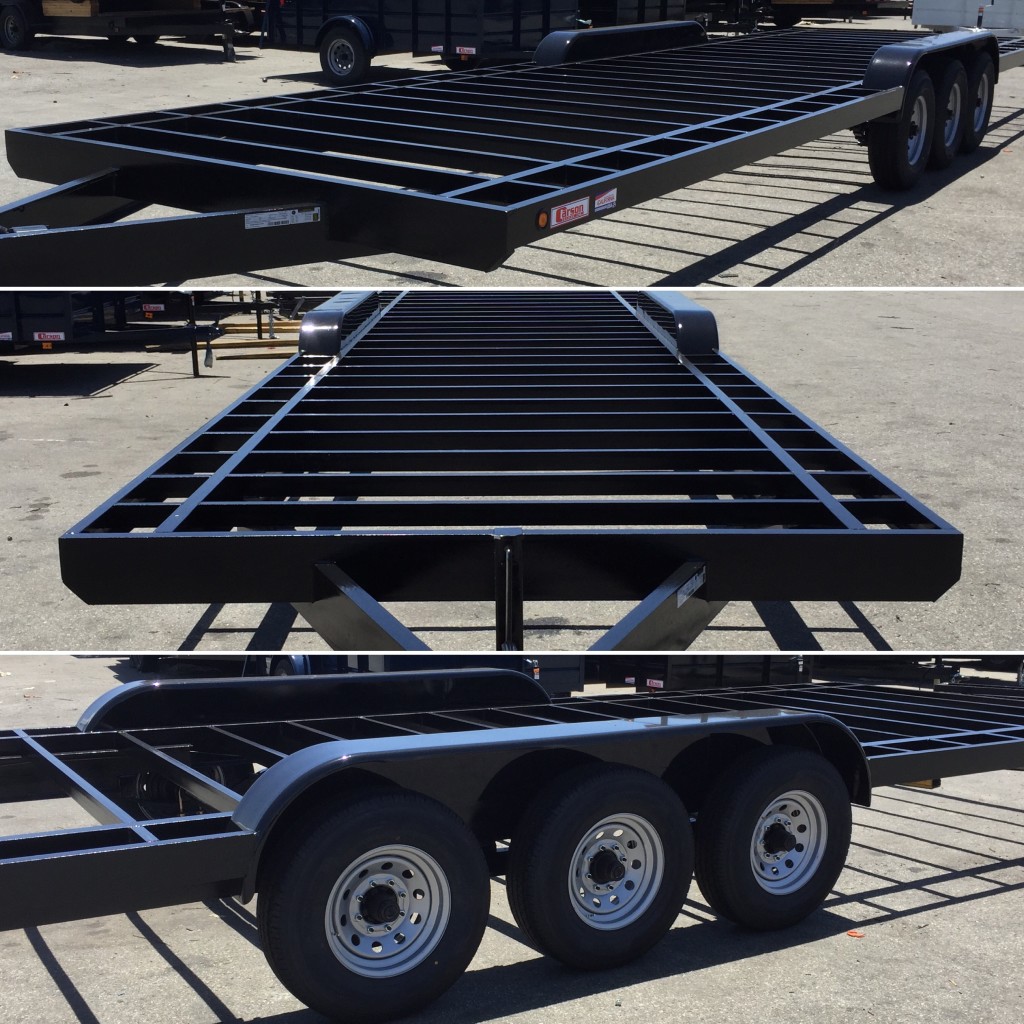 – – – – – – – – – –
Check back soon. Next post will feature my flashing process.